Planet Fierce 的 Q3 寫了一篇很有意思的文章,跟大家分享
A nice article written by Q3 of Planet Fierce, sharing with y'all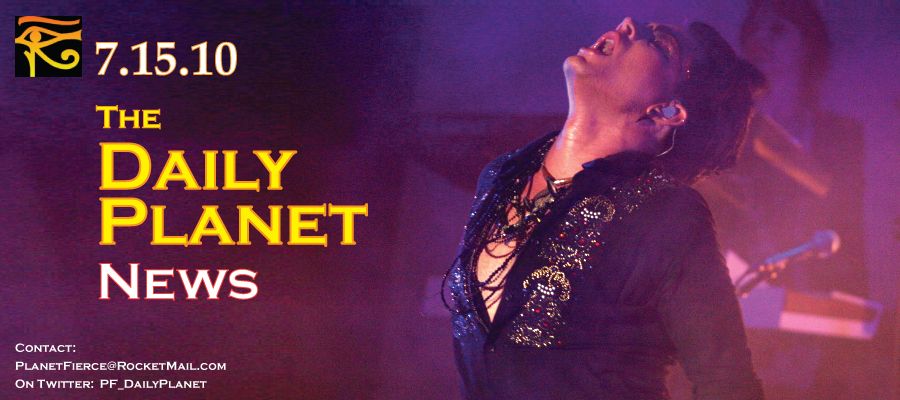 Daily Planet 7/15/10 1:00AM ET by Q3
It sometimes seems easy to set aside almost every Adam accomplishment with a, "Well he was expect to …. " or "It's not a big deal, Blah Blahla did 3.14159265* times that in…."
But in reality, Adam is beating the odds. He is on the verge of becoming a real international pop star. He has a sold out tour, a Platinum single and international hit, and has now sold over 1 million copies of his debut album – and about a third out that outside of the US. And he has done all this as one of the most unlikely new pop stars in recent memory.
Think about it….is there a more unlikely new pop star?
He is a 28 year old**, openly gay man who was an understudy in a Broadway touring company and then runner up on the biggest, cheesiest talent competition in the world. Now, let's make it even harder for him to break through by having him focus his unquestionable talent on glam pop-rock, a genre that emerged in the 70's and, although influential in many genres, quickly declined in popularity in the second half of the 1970s. He really shouldn't be successful.
So why was Adam able to make it this far? And why will he continue to be successful?
Adam has the essential marketing and production elements that make a pop star successful. He already had an establish look and brand. He had stage presence, style, musicianship and personality. All he needed was a fan base that would support him, buy his music and attend his concerts. And he needed buzz. American Idol gave him the platform to build a fanbase and build buzz. But Idol is just a platform. Adam knew what to do with that platform and he had the talent to make it pay off.
But most of all, Adam managed to beat the odds because he plays a good game of chess – smart, strategic and able to adapt to changing situations because he has already anticipated the next move. And for the past year, he has been one or two steps ahead at almost every turn.
The night of the Idol Final when Adam appeared in the long black coat, at the top of the stairs surrounded by fog, I knew two things:
1. Adam knew that he would not win Idol, and
2. He had started his post Idol brand positioning in front of about 30 million people. [That audience was too big to pass up.]
Let me leave you with two videos… the first from the Idol Final, and the second from the current tour. Some things that happen are coincidences, but this is not.
Adam Lambert Live American Idol Mad World

Adam Lambert – Sleepwalker – Milwaukee – 6-15-10

Just take a moment and let yourself imagine what he will be able to do with a real budget and an arena stage. I am in line for my tickets now.
* A small numbers joke to honor all the silliest Idol numbers comparison competitions – that is Pi.
** Just for a bit of perspective, Adam is older than Kelly Clarkson and Carrie Underwood.
Originally posted at http://www.planetfierce.proboards.com/index.cgi?board=single&action=display&thread=826